Lance Boyd
Coach Lance Boyd has been around combat sports for over 20 years and around the MMA and kickboxing world for 15 years. Lance had a short professional career as an MMA fighter and kickboxer. He has fought for Hook-n-Shoot, Heavy Hitters fight series and the Tennessee State Shoot Fighting Championships.
In his time in the ring, he won the Quad State Heavy Weight Submission Wrestling title and still owns the fastest KO record in the Hook-n-Shoot Organization. Lance not only has black belts in the battlefield tested styles of Japanese Karate and the hard throwing style of Japanese Jiu-Jitsu, but he also has a black belt in the joint breaking style of Russian Sambo. He's also trained extensively in Thai Boxing, boxing, American Kickboxing and Shooto (Japanese MMA).
---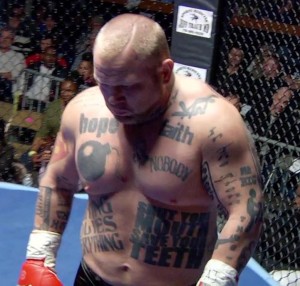 Johnathan Ivey
Coach Ivey started training in 1998. He has never took traditional martial arts class before his MMA training and career began, his entire focus has always been MMA. He has trained under pro fighters John Renken, Jason Godsey, Dan Christianson, and Yves Edwards. He started teaching at every fight gym in the Clarksville area. He was the head MMA coach and trainer at extreme fitness, Olympic 24 hour fitness, SSF, Fight Club and now he teaches submission grappling and MMA at Harris Holt.
He was the ECI heavyweight champion for 5 years, and has won both the Quad State and Clash of Champions grappling titles. He has more wins by leg lock in professional MMA then any other fighter, He has over 100 professional fights, He has fought 26 UFC veterans. He has fought on pay per view and national television.
His goals are to fight for a couple more years and end on a long winning streak.
---
Leila Carey
Fitness Instructor

Rachel Knapp
Fitness Instructor